Thought you'd never ask!
We realize that the success of your real estate business, like all businesses, is based on:
Lead Generation (getting sellers to call you)
Lead Conversion (getting sellers to list with you)
Client Retention (having clients list with you again and refer you)
Having a top-notch online presence maximizes each of these critical facets of your business.
That's where SpotLight Virtual Tours comes in.
The Basics: Professional Real Estate Photography
Our photos make potential buyers stop, click and call you for a showing. The virtual tour and photo viewers we use are informational, but get out of the way to put your property front and center. Plugging in professional photography to your online presence attracts more buyers AND sellers to you. (Lead Generation)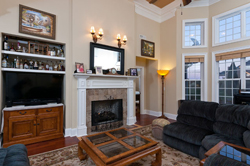 Free Marketing Materials
Use our free marketing materials to help you explain this new service you're offering to your clients and why it's beneficial to them. Get more listings! (Lead Conversion)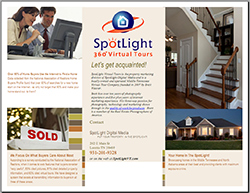 Keep in touch with your clients automatically.
You get weekly reports for each of your tours via email. Choose to forward them to your clients manually for a personal touch, or have them sent directly to your client. Either way they get proof that your online marketing is getting the job done. (Client Retention)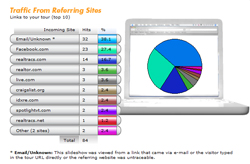 Maximum Virtual Tour Exposure With Our Optional Marketing Package
Your new virtual tours won't work if they are not seen. Our Exposure Engine marketing package will syndicate your tour link through all the major internet real estate marketing channels and make your tour 'iPad ready'. The weekly tour traffic reports will prove the value of this service.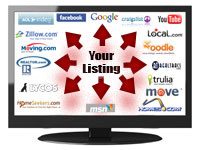 Match your online image to your offline image
Don't let over-exposed windows, crooked walls and poorly designed tour viewers detract from the offline image you've spent lots of time and money to develop. If you'd rather stick to what you're good at (being a top-notch Realtor) we'll be glad to take care of the boring stuff (making great photos and studying internet marketing for real estate) so you don't have to.