The world as we knew it has changed. The economic boom markets of the late '90's and early 2000's are gone. What's your plan for the future? Will you merely survive, or do you plan to thrive? Yes the market has changed, but opportunity is still there for smart and savvy business owners who embrace a "Web 2.0" world. SpotLight Virtual Tours is uniquely positioned to help you maximize your reach online and deliver a lasting impression.
If you're looking for "me-too" property marketing then stop right here, but if you are determined to not only survive but thrive, read on.
SpotLight Virtual Tours is the property marketing division of SpotLight Digital Media and is a locally owned and operated Middle Tennessee Virtual Tour Company founded in 2007 by Brett Weaver.
Brett has over ten years of photography experience and five plus years of internet marketing experience. His three-way passion for photography, technology and marketing shows through in the quality of work he produces.  Brett is a member of the Real Estate Photographers of America.

Whether you are a listing agent or an owner of a local business large or small our services are just what you need to turn heads and make you look your very best. Brett has partnered with Real Tour Vision to offer a wide variety of services including:
State of the art interactive 360 virtual tours
Professional photography services
Website design and development
Powerful slideshow presentations
Interactive 2d and 3d floor plan services
3d walkthrough video presentations
colorful and vibrant listing flyers
Panoramic sign riders
Single property websites
Listing syndication services
Professional voice talent and so much more!
Get your property into the SpotLight. Our virtual tour exposure engine is currently something that no other virtual tour company in Southern Middle Tennessee or Northern Alabama offers. We distribute real estate listings and virtual tours to over 100 portal sites world wide.
Getting exposure for your listings is the key. Why have a virtual tour if nobody sees it?
You know that when you generate more exposure for your listings, they are likely to sell faster and for more money. If you are a real estate agent or a business owner we can also show you how to make your website receive more traffic. Don't have a website, or the site you currently have is in need of an update? We can help there too.
Looking for a cheap in-and-out virtual tour photographer whose photos leave you wondering if the carpenter even owns a level or plumb bob? Then keep looking. But if you're ready to own the online space in your market, then give us a call and let's find out if your online presence is ready for a SpotLight Virtual Tours makeover.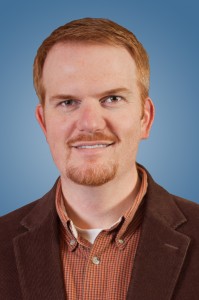 Call Brett: 931-201-9328
Email Brett